Renovation and Restoration Portfolio
Technical and Practical Solutions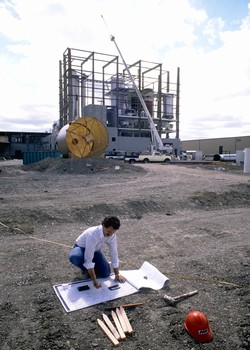 All Trades Contracting has the expertise to handle your next small, medium or large-scale renovation or restoration project. We are a General Contractor and Project Manager specializing in commercial and industrial renovations and construction.
Our many customers include: Zellers, Staples, Boston Pizza, Canada Post, Spence Clinic, City of Thunder Bay: Parks, City of Thunder Bay: Police Department, Blair Electronics, Lakehead University, West Arthur Place, Soccer Northwest, Neste Resins, Bowater, VIA Rail, Buchanen Forest Products, St. Joseph's Heritage, and Confederation College.
All Trades Contracting also works closely with: Brad Green ARCH, M.A. Calhouin ARCH, Alfred Wood ARCH, Cuthbertson Engineering, ENL Engineering, and KGS GRoup
Services You Can Count On
Our host of quality services include:
Site Preparation
Foundation Work
Concrete Work
Guniting
Concrete Grinding & Polishing
Acid Staining & Dyeing
Sandblasting & Industrial Coatings
Framing
Drywall
Painting
Millwork
Ceramic Tile
Roofing
General Building Maintenance
Ground Penetrating Radar
Concrete Imaging
Underground Locates
Rate Guide
All Trades Contracting continues to offer the lowest comparable rates while still ensuring the utmost in quality workmanship. We encourage you to contact us directly to obtain a rate guide and to learn more about equipment rentals.
---



All Trades Contracting is a member of the Concrete Sawing and Drilling Association, the Construction Association of Thunder Bay, and the Thunder Bay Chamber of Commerce.