Building Maintenance
Efficient Commercial Building Maintenance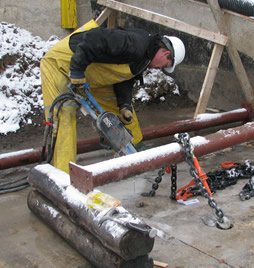 All Trades Contracting offers a full range of building maintenance services for property management firms, building owners, and facility managers in commercial and industrial markets. Our full service building engineering and maintenance solutions afford you maximum productivity.
Whether you require technical repair and maintenance or traditional handyman duties, such as electrical or plumbing, our qualified professionals ensure your facility is running at top performance, while you focus on your business.
We provide general building maintenance services to retail stores, financial institutions, educational institutions, business offices, and manufacturing plants, among others. Our comprehensive list of maintenance services can be tailored to meet your unique needs.
Service Listing
Rely on All Trades Contracting for:
Building Envelope Maintenance and Repairs
Preventative Maintenance and Repair
Technical Systems Evaluations
Lighting Maintenance
Plumbing
Electrical Services
Carpentry
Building Maintenance
Contact us today to discuss your building maintenance needs!
---



All Trades Contracting is a member of the Concrete Sawing and Drilling Association, the Construction Association of Thunder Bay, and the Thunder Bay Chamber of Commerce.