Concrete Coring & Drilling
All Trades Contracting has the equipment and the know how to drill or core through all types of surfaces. We offer our customers up to 36" holes through concrete and rebar in overhead, flat and vertical surfaces. We even offer vacuum attached equipment so as not to damage existing finished surfaces.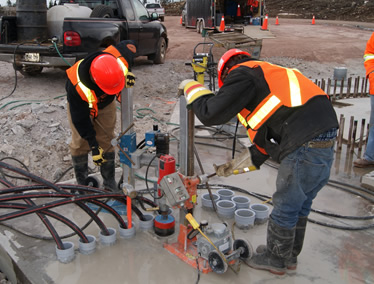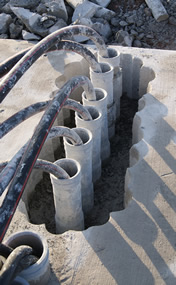 Here's us core drilling to install electrical work at a wind farm in Dorion.
Core drilling in a new building to allow for plumbing installation.
Manhole repairs for the City of Thinder Bay.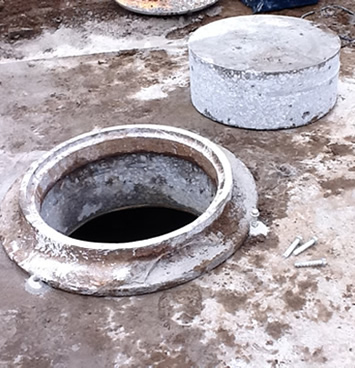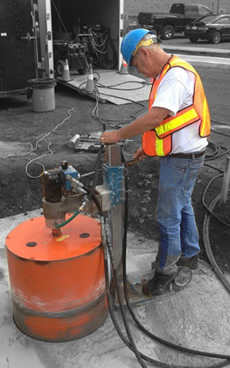 Core drilling for new man hole for city of Thunder Bay using a 24" core bit.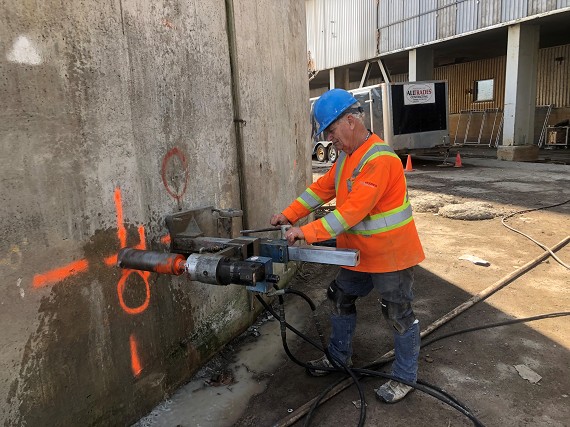 Core drilling to test an old concrete structure.
---



All Trades Contracting is a member of the Concrete Sawing and Drilling Association, the Construction Association of Thunder Bay, and the Thunder Bay Chamber of Commerce.